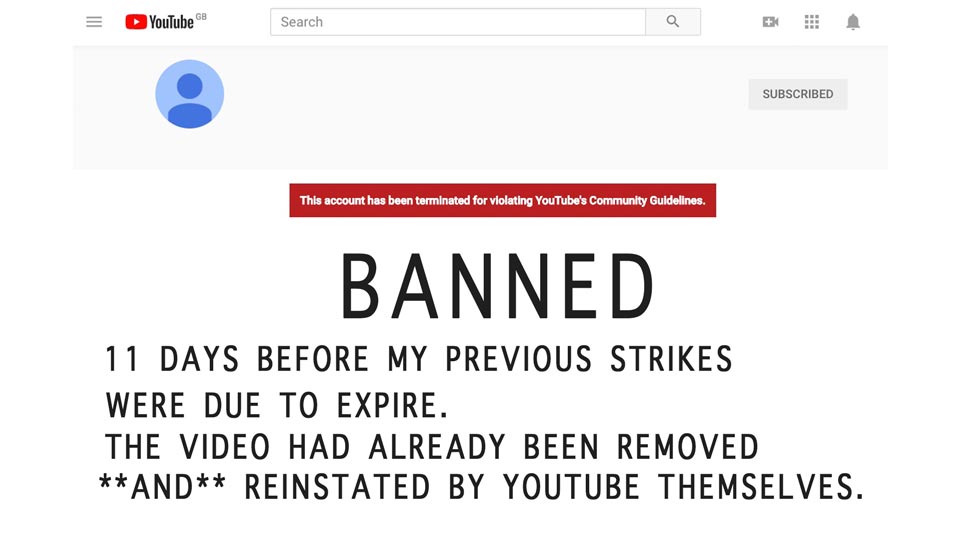 Youtube removed this video.. then they reinstated it themselves. Now they have terminated my account for a video THEY reinstated.
It seems not even youtube understand their community guidelines, so how are their users supposed to know 'whats allowed'?
One of the previous strikes that was on my account was for the below video..
This was a video of a documented false testimony. Stating my opinion relating to FACTS has made me an 'outlaw' at Youtube.
https://en.wikipedia.org/wiki/Nayirah_testimony
They have essentially cut me off from my audience of nearly 300,000 Youtube subscribers on a whim.
My reach is now very limited, so I would appreciate people sharing this..
🙁